MORTGAGE SOLUTIONS
If you're looking for help or advice with your mortgage, get in touch with Orchard Mortgage Solutions. Our friendly team will find the solution to suit you.
INSURANCE SOLUTIONS
Quality insurance is important for anyone with a home of their own, or who is currently in the process of buying one. At Orchard Mortgage Solutions, we'll help you secure the best insurance for you and your home.
MORTGAGE & INSURANCE GUIDES
Our experts break things down for you, walking you step by step through the mortgage and insurance process, providing helpful answers to any questions you may have.
LATEST MORTGAGE NEWS
Andrew Stewart, our resident Money Raising Expert, shares his thoughts on the latest insurance and mortgage solutions, lending options and the housing market.
Really pleased to have helped an experienced property professional re-mortgage a residential BTL property.  That he purchased for cash, within 6 months of original purchase date.
Client approached Orchard Mortgage Solutions. As his current broker informed him that it would not be possible to re-mortgage the property. As a Whole of Market mortgage brokerage, Orchard Mortgage Solutions have access to lenders.  That some other brokers don't as they are restricted to a panel of lenders.
The property was purchased under market value and client completed an extensive refurbishment over a two month period. Prior to tenant moving into the property.  Clients objective was to re-mortgage based on actual market value and to complete as quickly as possible. So that money  tied up in property could be released and invested in another property.
We researched the market and presented the client with a couple of options.  A decision was made to progress with a lender that offered a 75% Loan To Value. Five year fixed rate mortgage product. The application was submitted and underwritten whilst the refurbishments were being completed. The valuation took place one day following completion of refurbishments. Within five days the client was in receipt of Mortgage Offer at the required level, to allow him to release all money he had tied up in the property.
The re-mortgage completed within one month of the Mortgage Offer being issued.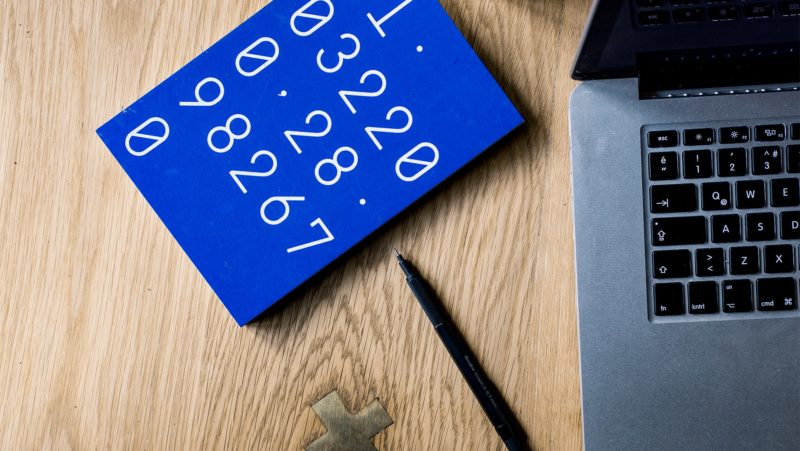 BTL Property Yields?
A regular question at the moment from clients is how do I work out property yields…
✅Gross Yield
This is your Annual Rent (AR) divided by the property Purchase Price (PP) then multiplied by 100 to get your percentage.
Example…
◾AR £8,000 divided by PP £125,000 = 0.064
◾0.064 x 100 = 6.4% Gross Yield
✅Net Yield
This is where you also take into account expenses associated with the property.
In this case we take your Annual Rent (AR) then deduct Annual Expenses (AE) and divide by the property Purchase Price (PP) then multiplied by 100 to get your percentage.
Example…
Annual Expenses include mortgage payment, letting agents fees, insurance, other costs associated with the property including maintenance and repairs. Lets assume a figure of £5,000 for AE.
◾AR £8,000 deduct AE £5,000 = £3,000
◾£3,000 divided by PP £125,000 = 0.024
◾0.024 x 100 = 2.4% Net Yield
✅Below Market Value (BMV)
The BMV is the discount that you have negotiated on a property.
Example…
If we take a Property Value (PV) of £125,000 and deduct a Purchase Price (PP) that's been agreed at £95,000.
◾PV £125,000 deduct PP £95,000 = £30,000
◾£30,000 divided PV £125,000 = 0.24
◾0.24 x 100 = 24% BMV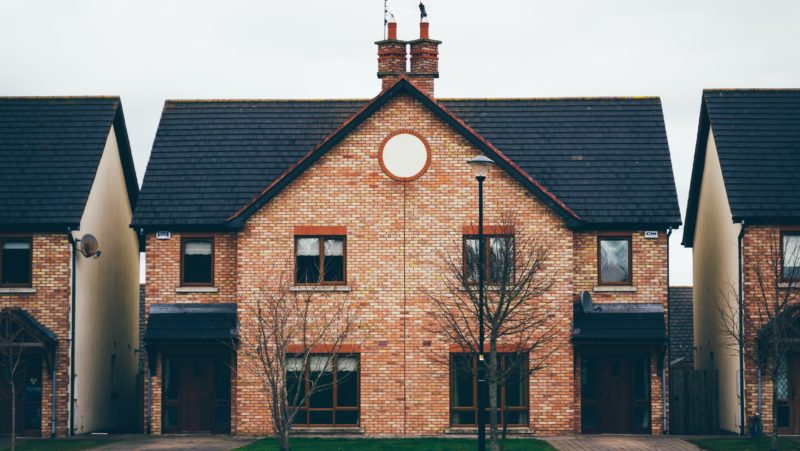 We often find when speaking with new landlords and property investors that they haven't considered ongoing costs associated with the property. The following are an overview of the additional costs that might/will be incurred.
Letting Agents Fees
The number of landlords who use the services of a Letting Agent is circ. 61%.  The level of service offered by a Letting Agent varies from marketing only through to full management. If engaging the services of a Letting Agent, you need to decide which level of service best suits your own personal and business requirements.
You're Letting Agent is going to take between 10% to 20% of the monthly rent, each month. In addition to this the Letting Agent will also have up front marketing costs, which is normally but not always, half of one month's rent. This fee covers the cost to market your property, find a tenant and complete all necessary due diligence.
Tenancy Inventory Reports
The Inventory Report accurately describes the condition of your property prior to the tenant moving into the property. It is a detailed document that accurately describes the condition of the property and is supported with photographs.
As a landlord you can complete these report's, but should you not be comfortable doing this. There are companies offering a Tenancy Inventory Report service with charges starting at £100. These companies will also conduct interim inspections for circ. £70 and exit reports for circ. £90. Engaging an external company to complete this report ensures it is completed properly.  Therefore, if there is a deposit dispute at the end of the tenancy.  You can enter the dispute discussion knowing that all information provided has been completed by an independent company. Although not a legal requirement it is good practice to have a Tenancy Inventory Report.
Energy Performance Certificate (EPC)
An EPC last for ten years, tells you how energy efficient a building is and is a legal requirement. The ratings for building range from 'A' which is very efficient to 'G' which is inefficient. The EPC is necessary so that the tenant can gauge the cost to run and heat the property. The costs of an EPC is between £60 and £120 but could be higher dependent on the type of property.
Gas Safety Certificate
A Gas Safety Certificate and report can only be obtained from a qualified gas safety engineer. As a Landlord it is your legal responsibility to ensure this check is completed annually and that each gas appliance is checked. Any issues identified must be fixed prior to a full certificate being issued. An inspection and Gas Safety Certificate will cost around £60 but could be more dependent on the number of appliances.
Electrical Safety Certificate
As a Landlord you have a legal responsibility to ensure that electrical instillations in a rented property are safe when a tenant moves in and is maintained in a safe condition. In order to comply with regulatory obligation, the landlord will then need to ensure that the installation is inspected and tested at least every five years. And more often if the most recent safety report requires it.  Local Authorities can impose a financial penalty of up to £30,000 for breach of the regulations. An test can cost around £150 for an average property.
Legionella Testing
Legionella testing is not a legal requirement and Health and Safety law does not require you to complete test and issue certification. You do however as a Landlord have responsibility to ensure the health and safety of a tenant by keeping the property safe. The costs of such testing and obtaining certification start at £60.
Fire Safety
It is your responsibility as a Landlord to ensure that smoke alarms and carbon monoxide alarms are fitted in the property. It is also your responsibility to ensure that these are tested and working correctly. Your local Fire Protection Officer will provide guidance and, in some cases, fit alarms in the property. If you are refurbing the property it is worth the extra cost of having these devices hardwired into the electrics.
Void Periods
It's not until you take ownership of a property that you become aware of void periods. Very simply this is a period when the property is not tenanted. It could be during a period of refurbishment or a period when the property is empty as you don't have a tenant. During these periods you are still responsible for paying the mortgage on a monthly basis along with other bills including utilities. It's worth having a rainy-day fund of 3 to 6 months mortgage payments to cover void periods.
Council Tax
Whilst tenanted council tax is the responsibility of the tenant. During refurbishment or when the property is vacant you can apply for a council tax exemption. This means that council tax will potentially be at a lower rate.
Landlord Insurance
Although there is no legal obligation to take out insurance it's likely that your mortgage lender will require proof that you have buildings insurance as a minimum. The other insurance products to consider are property owners public liability, loss of rent and if necessary contents insurance. Many providers will offer all these products under one policy.  It might seem expensive but it's better to have cover especially if your property is flooded or goes up in flames.
Maintenance & Repairs
Along with an ongoing programe of maintenance and repairs there will also be the times when the unexpected happens. It's therefore worth keeping around 10% of the monthly rent received for the property to one side to cover property maintenance and repairs.
WHAT OUR CUSTOMERS SAY
We recommended Andrew at Orchard to one of our developer Clients who was struggling to raise finance for a project. He sourced a number of options that were specifically tailored to the project and the Client's needs. I'll keep recommending Andrew and Orchard to existing and new Clients as a result.
Nick Dean – Director and Chartered Quantity Surveyor at 44 Consult
After using a variety of different brokers in the past, Andrew is by far the most knowledgeable and personable. He is able to give us feedback and advice on potential deals before we make the full application. I wouldn't hesitate to use Andrew again, and would recommend him to anybody.
Ben Thexton – Thexton & Co Accountants
I've had the pleasure of working with Andrew for over 2
years on multiple projects. He is easily one of the most
professional and honest advisors and has worked incredibly hard
to help us on our journey. I would recommend him to anyone
as he will ensure your best interests are always put first.
Gary Morton – CEO at Morton Group
I have know Andrew for long time, and have received advice from
him on several occasions. The advice is always independent and
tailored to suit the exact requirement. I would happily recommend
Andrew to all.
Guy Shorrock – Director at Aldrock Ltd
Incredibly pleased with the advice received from Andrew. The
time taken to understand my company gave me confidence that
the advice he was giving was specific to my situation rather than
just stock answers. Very customer focused and he even followed
up to see how I had got on with the advice he had given.
Richard Taylor – Director at Martin & Co.
Andrew was able to help, understand and explain the issues and got us not one, but two offers, one of which we have recently completed on. In addition he has assisted my son in securing a reortugage. He has a dedication to details, and definitely goes the extra mile. I can't thank him enough and would recommend Orchard to anyone.
Don Holmes – MD at Go Direct Lettings